Sending a Class Message in Infinite Campus
Send a Class Message in Infinite Campus
You can use Infinite Campus to send a message to students and/or student guardians for students in one or more of your sections. Do not use this to deliver sensitive and confidential information.
Click Bell Icon (in the top right) > Message Center
On the resulting page, select 'New'
Follow the various pages to build your message and the different options. Official documentation page: https://content.infinitecampus.com/sis/Campus.1929/curriculum/send-general-class-messages-to-selected-students-and-or-guardians-in-a-section/
*Note* If you select the option to deliver to 'Student Messenger Contacts' it will send a message to the specified delivery method (email, text, etc) for all people who have a relationship with the student in your section that is flagged for messaging enabled. Guardians have the right to enable or disable the feature of receiving messages.
Online Registration
Online Registration
Online Registration is now open for the 2020-2021 school year. This is the annual registration to update address information, contact information, health information, and other important information about you and your student(s). Please note that this is different from course planning that many schools have already started.
This information is very important as it is the information we use in day-to-day operations such as: to contact you or a designated emergency contact person in an emergency, health information, and address information for mailing and transportation. Due to the important nature of this information, we ask that you take care when filling in the information and that a parent or guardian complete the registration and not a student. We appreciate your diligence and help with this matter.
---
New Household Registration
This guide is for households who do not have any students currently attending LCSD#2.
---
Returning Household Registration
This guide is for households who have one or more students currently attending LCSD#2.
---
Technology Campfires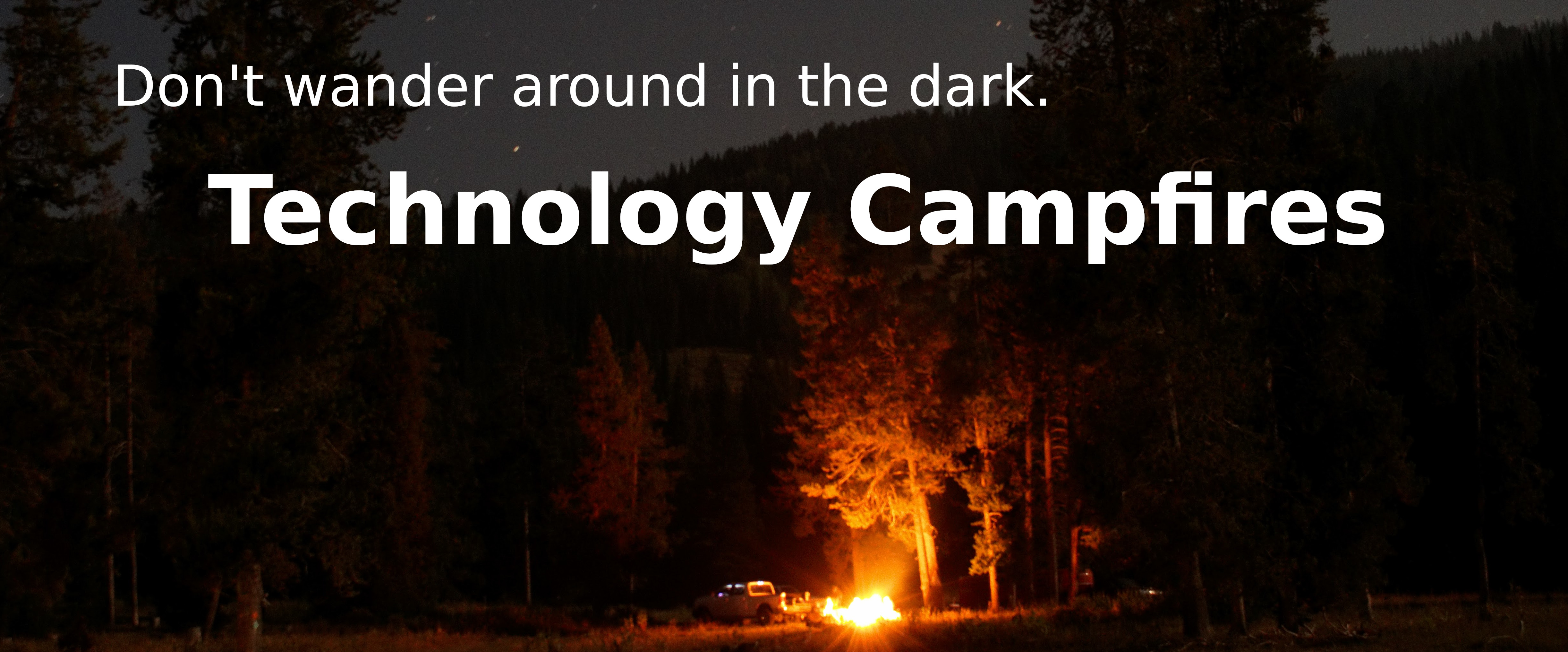 The IT Department hosts training sessions called 'Technology Campfires' that cover various topics that are chosen for educators. These sessions are broadcast online via Zoom and invites are sent via email. The sessions are recorded and the links to those recordings will be listed here.
If you have a topic you would like to present, or that you want to be presented, please contact the IT Department.
Session Recordings / Notes
Create Your Parent Account
Creating an Infinite Campus Parent Account
Welcome to Lincoln County School District #2's Infinite Campus implementation! This guide will walk through the steps to create a parent account. If you have not received your activation key, please contact the school district first.
1. Navigate to https://lcsd2.infinitecampus.org/campus/portal/lincoln2.jsp and select the link that says 'New User?' if you have already been assigned an activation key.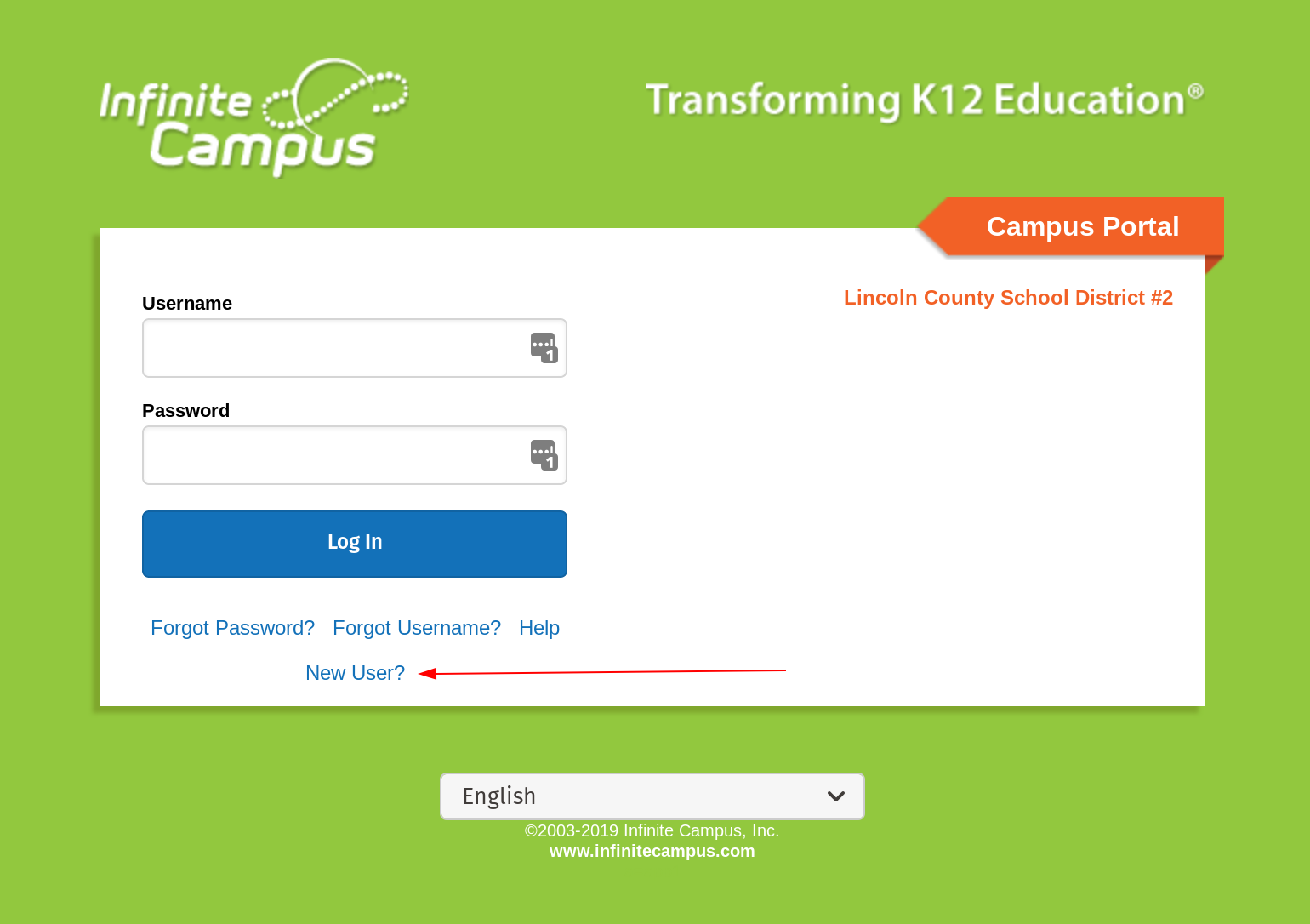 2. Insert your activation key.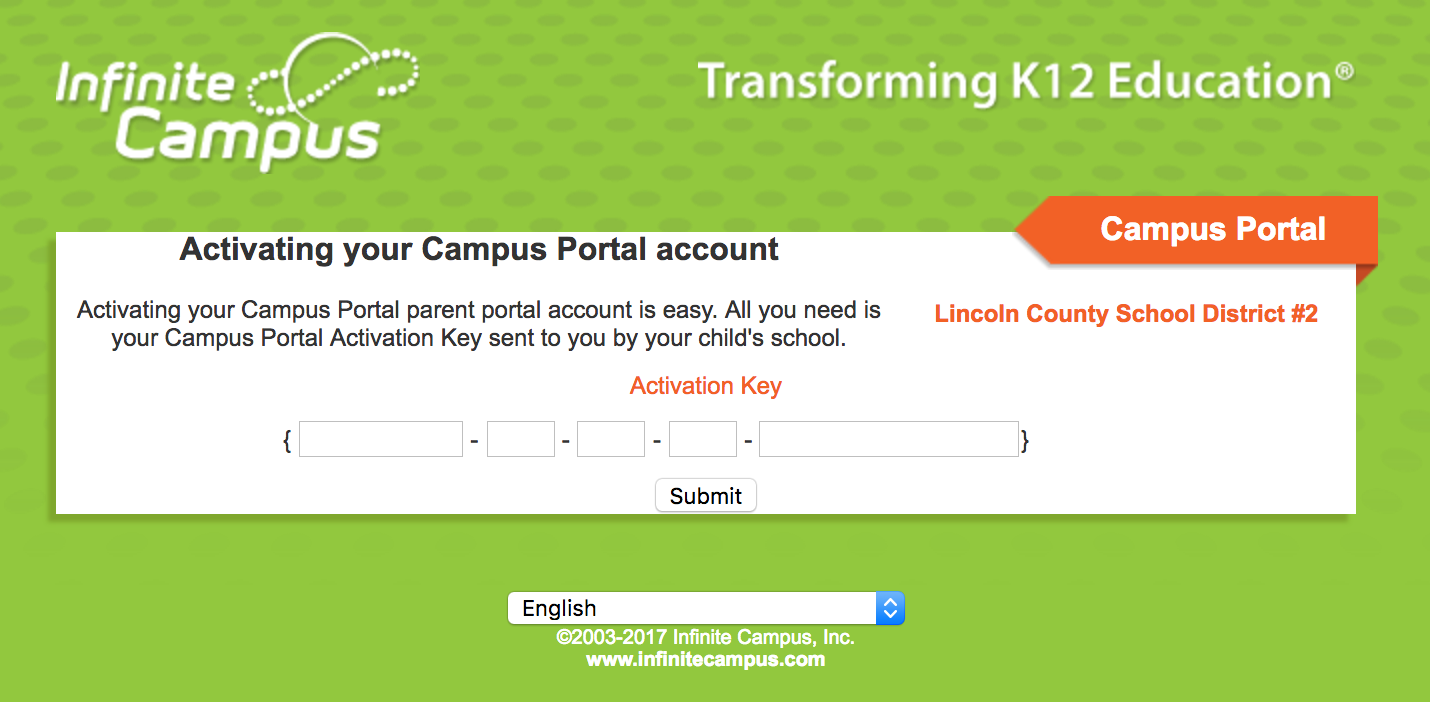 3. Create a username and password.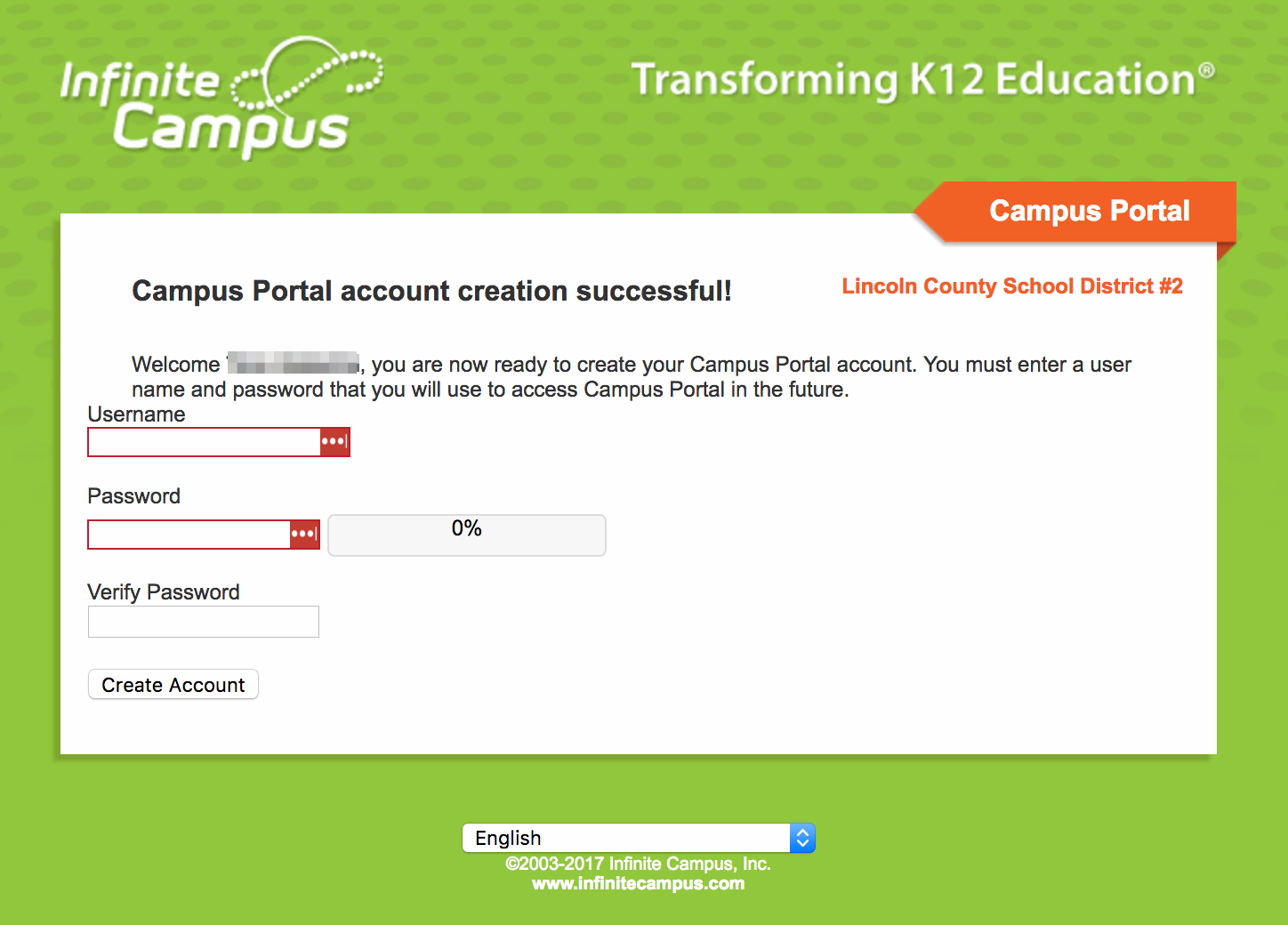 4. Click the link to navigate back to the login page and login with your new credentials you created.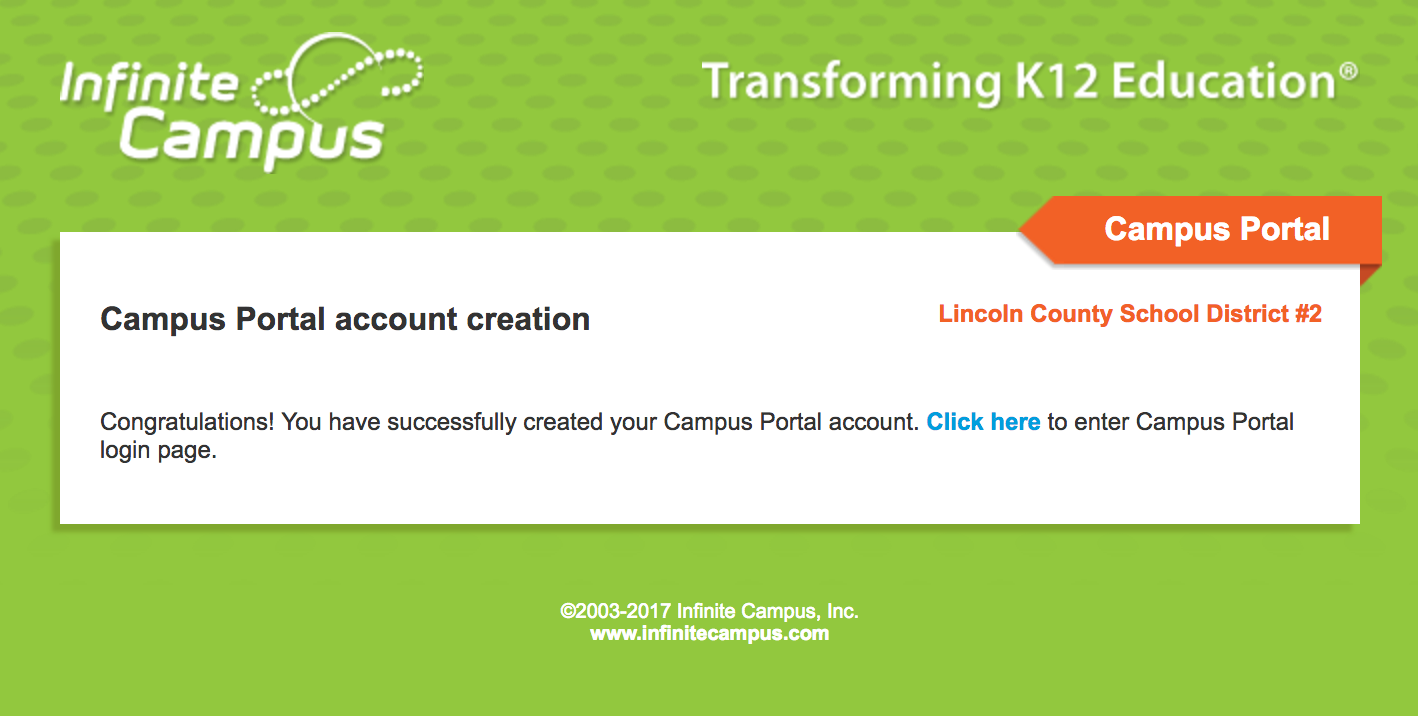 Security Notice – 11/29/2017
You may have heard about the root exploit in 10.13. This allows someone with physical access the ability to gain admin privileges onto a machine. We're sure Apple will push out an update today or tomorrow.
In the meantime, this morning we wrote and pushed out a script to fix the issue on all of our machines.
We just wanted to make you all aware that we were already on top of the issue & found a resolution.