Create Your Parent Account
Creating an Infinite Campus Parent Account
Welcome to Lincoln County School District #2's Infinite Campus implementation! This guide will walk through the steps to create a parent account. If you have not received your activation key, please contact the school district first.
1. Navigate to https://lcsd2.infinitecampus.org/campus/portal/lincoln2.jsp and select the link that says 'New User?' if you have already been assigned an activation key.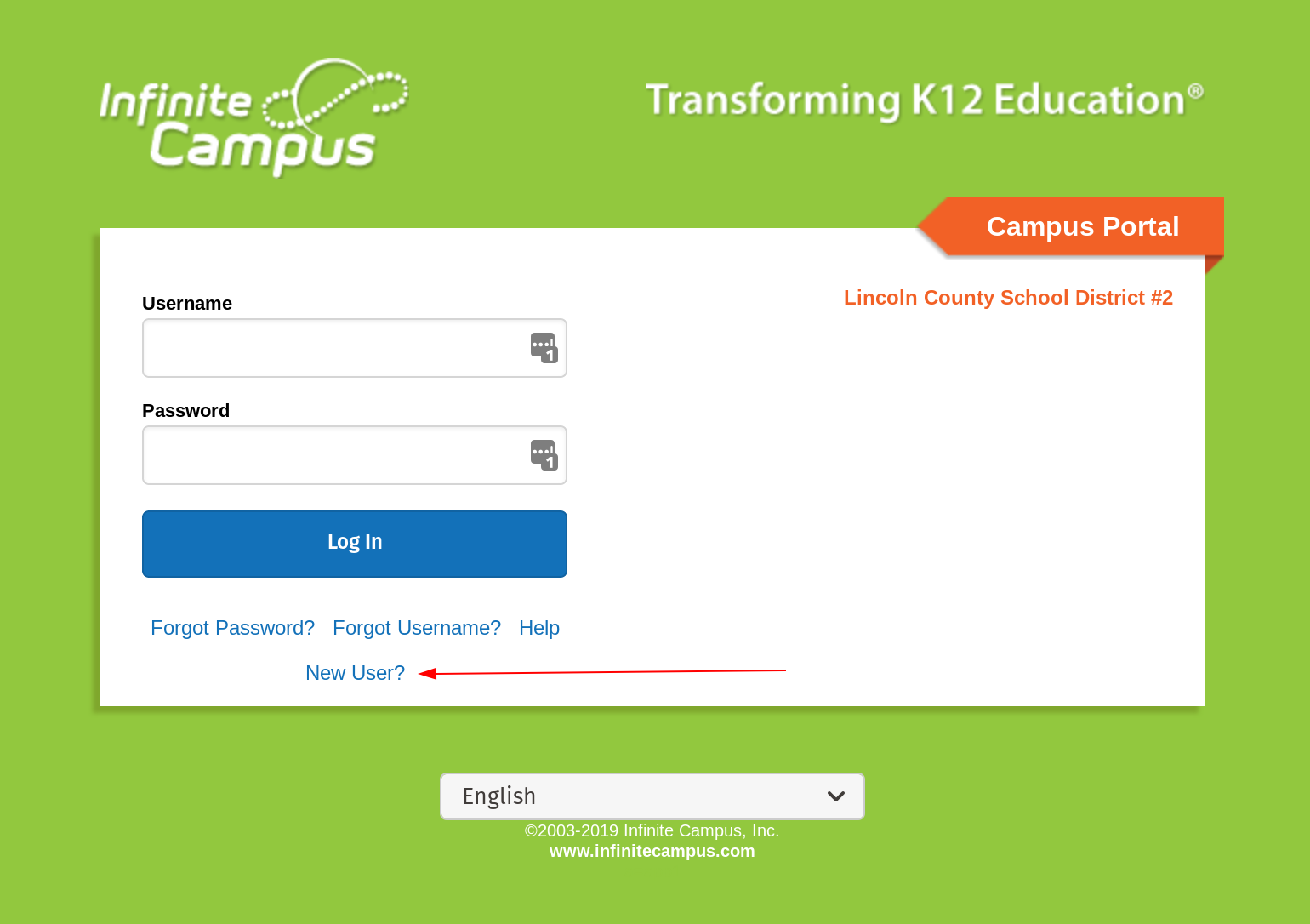 2. Insert your activation key.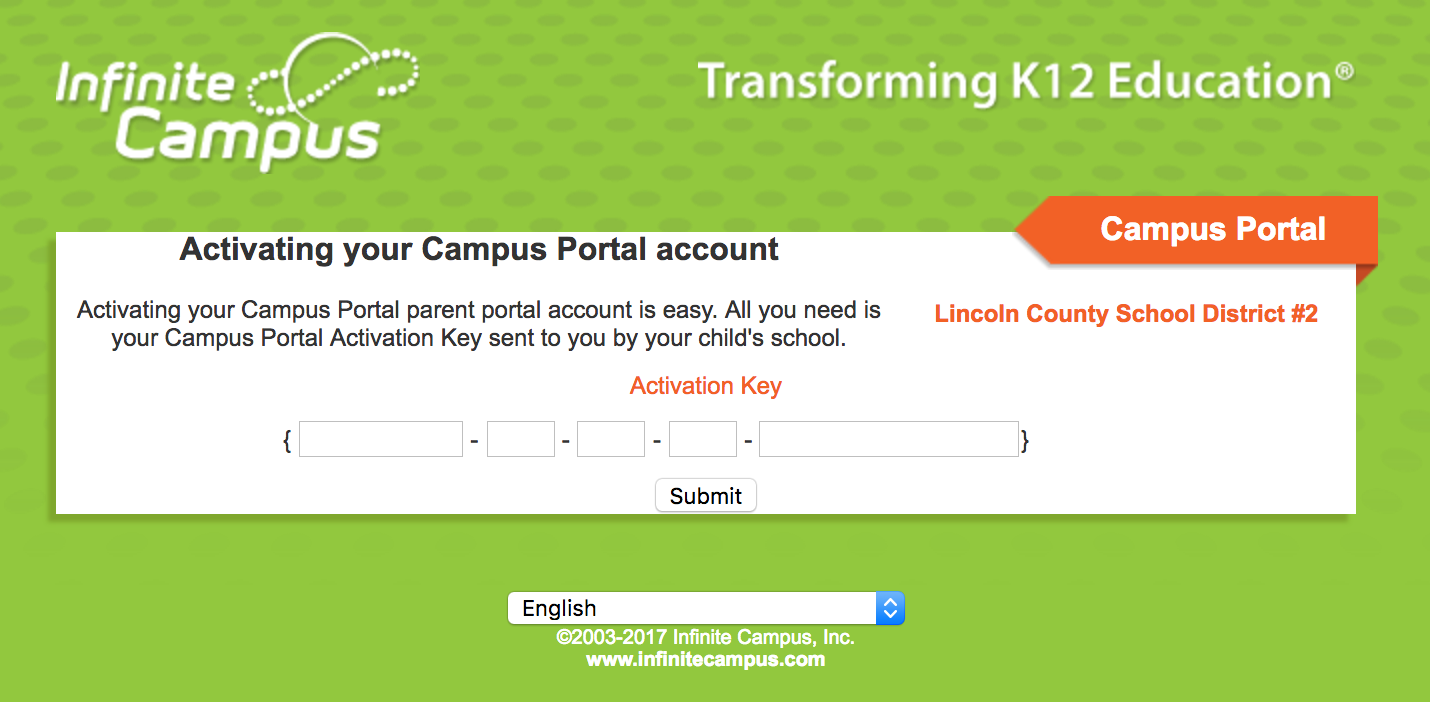 3. Create a username and password.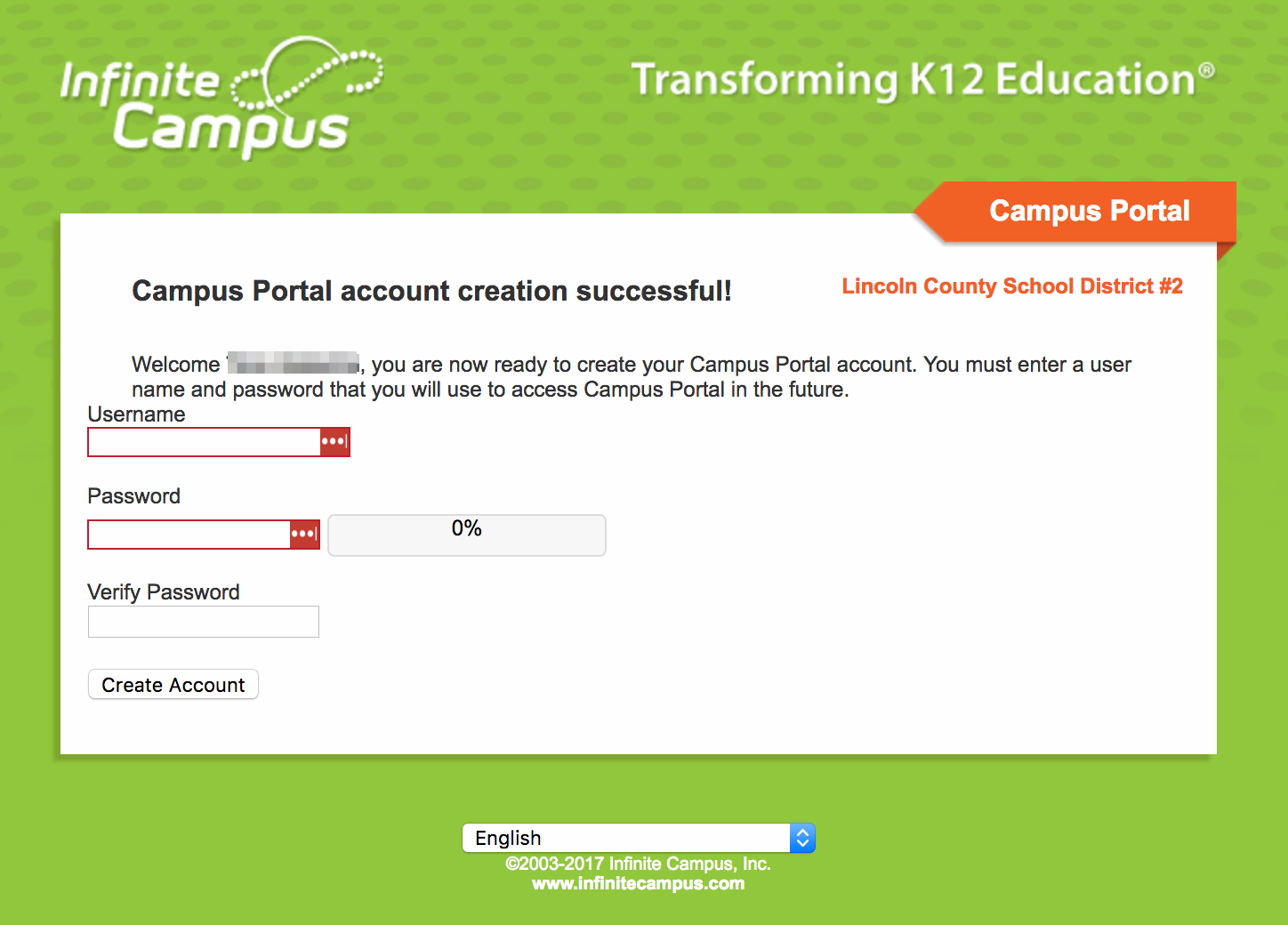 4. Click the link to navigate back to the login page and login with your new credentials you created.